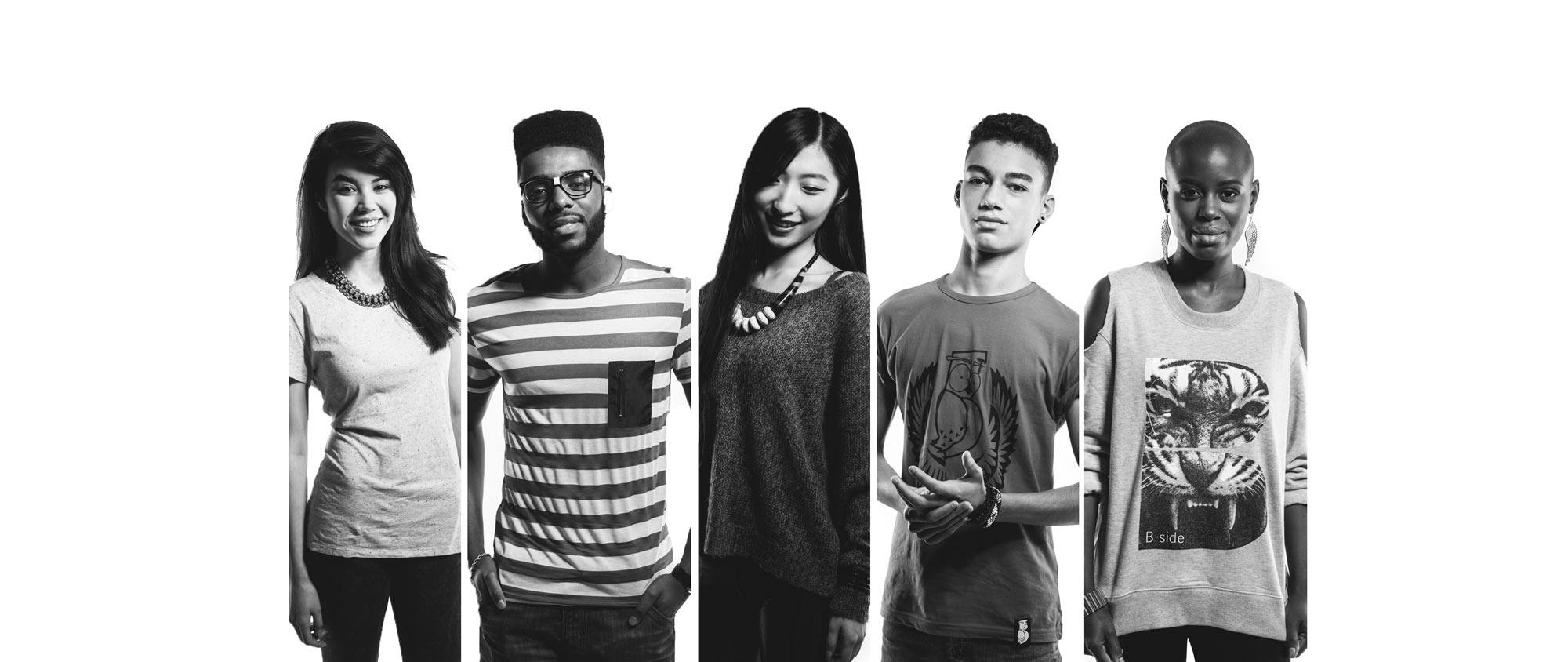 MTV/DUREX – WORLD AIDS DAY
A LITTLE BIT OF BACKGROUND…
The campaign sought to break down the myths and barriers that confine sex education. This meant starting a frank, global conversation about sex. A conversation that says 'you are not alone' and 'someone like me' has the same worries, concerns and questions as you do. With young people talking freely about sex, the idea was that the HIV message would be introduced naturally into conversation.
In November 2013, #SomeoneLikeMe launched worldwide across digital channels, targeting young audiences wherever they socialised and connected.
To create 16 portraits that reflected the diversity of the youth of the UK today which would be used in creating the world's largest peer-generated content hub all about sex. Along with the campaign concept and branding, with our good friends Studio Output, we also created a launch film for the campaign.
We created a mood board of the type of shots our client wanted. We spent the next few days adding and removing images from that board until we finally settled on the look we wanted to achieve.
With a rough idea of what was needed, we headed to the studio for a test. We wanted to refine what we'd initially selected and get a locked-off lighting setup ready for the shooting day.
With the lighting sorted, we needed to get the models booked. With the help of Laura (producer), we had a casting day and met about 55 – 60 models. We settled on 16.
We arrived at Pear tree Studio near Old Street in London. We had a large team with us for the 3 day project so making sure we had a well-organised schedule of exactly what was needed when was really important.
On bigger jobs, time seems to run a little quicker than normal and Romain was great at keeping us on our toes and making sure we kept to schedule.
Ruth was on hand to make sure all of the models were dressed and ready to go on time.
On longer shoots, we like to keep the mood upbeat as everyone inevitably gets a little tired. This usually involves some music and Paul's Welsh sense of humour.
One of the advantages of forming good working relationships with existing clients is they begin to understand how you work and with that understanding comes a trust that allows you to push the creative bar a little higher.
Having a really strong creative agency alongside us who understood the nuances of the brief meant this project was really successful and exceeded expectations all round.